Home

/

Our Place Enrollment
Our Place Enrollment
Enrollment
Learn how to enroll your child and download our application form.
Join Us
Support Us
Want to help? View our wish-list or make a donation.
Wish List & Donations
Our Staff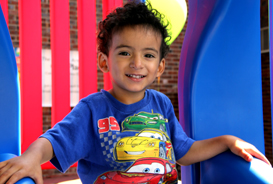 Meet our wonderful, caring staff and see our facility!
Meet Our Staff
Enrollment:
The Salvation Army's Our Place Day Care Center helps families break the cycle of homelessness by providing a program that meets the educational, emotional, and spiritual needs of each family member.
Click Here to Download the Our Place Application!
Please Download the Application and Complete the Following:
¨ Background Information & Parent Agreement
¨ Releases & Attendance Agreement
Developmental History
Developmental Questionnaire
Transportation
¨ Individualized Service Plan, Transitioning, Parent Comments
¨ Shelter Verification Letter
¨ Child Enrollment Food Form
Please Bring in a Copy of the Following:
¨ 2 forms of Parent Identification (one must be a photo ID the second can be any other listed:
license, ID Card, School ID card, passport, US Citizenship, US Naturalization, Perm. Res. Card,
Temp Res Card, Birth Certificate, Social Security Card)
¨ Child's Birth Certificate
¨ Siblings Birth Certificates
¨ Address Verification - (letter from shelter OR recent utility bill within the last 45 days)
¨ Income Verification (TAFDC, Food Stamps, SSI, Last 4wks of Pay Stubs, etc.)
¨ Updated Child Immunizations (including lead screening results)
Copy of Health Insurance Card
Copy of Child Care Voucher (if applicable)