Home

/

Children's Learning Center
Children's Learning Center
Learn. Explore. Discover. | ENROLLING NOW
26 Wales Street
Dorchester, MA 02124-2104
Phone: (617) 436-2480 | Fax: (617) 822-9015
Contact:
Sandra Burdette, Director | Sandra.Burdette@use.salvationarmy.org
The Children's Learning Center is the oldest childcare facility in The Salvation Army's Massachusetts Division. This facility has provided outstanding education to more than 2,500 children in its almost 40-year history at its present location on Wales St. and over 5,000 families throughout its 86 year history.
The Preschool Program
2.9 years to 5 years
Currently, the Children's Learning Center (CLC) serves 60 preschool children between the ages of 2.9 to 5 years of age from the Dorchester area and surrounding neighborhoods. The operating hours are 7:30 a.m. to 5:30 p.m. and a nutritious breakfast, lunch and snack is provided at no extra cost. Transportation is provided for the children. All of the teachers are EEC certified. The CLC accepts vouchers, EEC contracted slots, MBTA slots, and Salvation Army reduced rate slots are available.
Paige Farley-Hackel Memorial Playground The Salvation Army Children's Learning Center strives to provide a place where children and families can find vital services. At The Salvation Army CLC, a preschoolers' world begins as a caterpillar and opens up into a beautiful butterfly as they learn hands on skills through play and one on one supervised activities.
The Salvation Army CLC has an organized theme based curriculum that addresses everyday situations that encourage children to develop and foster social, emotional, physical and cognitive skills. The CLC has an on site playground and structured field trips.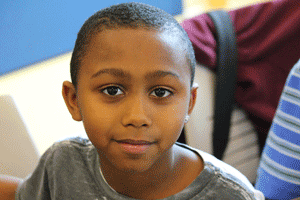 The After School/ Summer Camp Program
5 years to 12 years
The Salvation Army CLC after school/summer enrichment program is committed to serving children in an environment responsive to social, emotional, physical and intellectual development. The CLC after school program provides literacy programs, arts and crafts and homework help. The hours of operation are 2:00 p.m.-5:30 p.m. and during school vacation weeks and the summer 8:00 a.m. - 5:30 p.m.
ENROLLING NOW
Programs are safe, nurturing, and developmentally appropriate. Literacy focused. Creative activities help kids master new academic andlife skills.
Modern building, meals, large outside play area and parking. Tuition Scholarships available (Vouchers accepted)
Ways to Donate to the Children's Learning Center
Helping Us to Help Others
The Salvation Army is a non-profit organization wholly funded by private and public donations. Your gift, of any amount, is needed to support our important community programs. Please take this opportunity to make a donation now to help children in Dorchester who are in need. Your gift is tax-deductible to the extent provided by law. Thank you!


Mailing in a Check? Please make checks to (memo: The Salvation Army Children's Learning Center):
The Salvation Army
Children's Learning Center
26 Wales Street
Dorchester, MA 02124

or

The Salvation Army Divisional Headquarters
ATTN: Development Department
25 Shawmut Road
Canton, MA 02021