Home

/

Brockton Corps Community Center
Brockton Corps Community Center
Meet Us
View local worship and program schedules.
Join Us
Need Help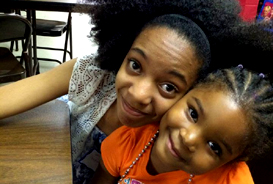 Learn how The Salvation Army can assist you.
How We Help
Get Involved
Find out how to volunteer.
Read More
Food Pantry: Tuesday, Friday 1:00 p.m. - 3:00 p.m.
Thank you for visiting our website. Our hope is that this will be a place where you can find direction, refreshment, friendship, and family. You may have questions about The Salvation Army. Is it really a church? Yes! We are part of the universal Christian church and are committed to proclaiming the Gospel of Christ. Our ministry is motivated by the love of God and our mission is simple, "Heart to God & Hand to Man." If you are looking for a church home, perhaps you will consider giving us a try. We have a variety of programs to meet the growing needs of today's family.

"The Lord reigns forever; he has established his throne for judgement. He will judge the world in righteousness; he will govern the peoples with justice. The Lord is a refuge for the oppressed, a stronghold in times of trouble. Those who know your name will trust in you, for you, Lord, have never forsaken those who seek you". -Psalm 9:9-10
Contact Us | We look forward to hearing from you!
Address: 216 Centre Street, Brockton, MA 02303-4047
*Mailing Address: PO Box 4047, Brockton, MA 02303
Phone: 508.583.1896 | Fax: 508.427.5548
Web: www.SalvationArmyMA.org/Brockton
Officers: Lieutenants Stephen Rivero and Meghan Labrecque
Stephen.Rivero@use.salvationarmy.org | Meghan.Labrecque@use.salvationarmy.org

Hours of Operation:
Office & Social Service: Tuesday-Friday: 9:00am-4:00pm
Join Us for Worship
Sunday School: 9:45am | Sunday Morning Worship: 11:00am

We are now a partner of the United Way of Greater Plymouth County!
The Salvation Army is an evangelical part of the universal Christian church that provides opportunity for spiritual growth and development. Our services are designed for the entire family and there is always a friendly welcome.

Bible studies are offered with a concentration on real-life issues that confront so many of us today. The Salvation Army offers opportunities to provide worship and Christian service. All are welcome.
Thank you to our sponsors!
Ways to Donate to The Salvation Army in Brockton
Helping Us to Help Others
The Salvation Army is a non-profit organization wholly funded by private and public donations. Your gift, of any amount, is needed to support our important community programs. Please take this opportunity to make a donation now to help those in Brockton who are in need. Your gift is tax-deductible to the extent provided by law. Thank you!

Mailing in a Check? Please make checks to (memo: The Salvation Army of Brockton):
The Salvation Army
PO Box 4047
Brockton, MA 02303
or
The Salvation Army Divisional Headquarters
ATTN: Development Department
25 Shawmut Road
Canton, MA 02021